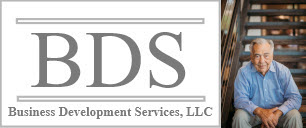 Tax & Accounting services provided by Frank James
For over 60 years, Frank James provided tax preparation services and personalized financial guidance to local individuals and businesses. His expertise ranged from basic tax management and accounting services to more in-depth services such as audits, preparation of financial statements, and referrals to specialized financial planning. Frank James began transitioning clients to Brian Berenz, owner of Berenz Tax Inc., as part of his succession plan in 2019. Frank chose Brian Berenz because of Brian's approach to clients and their concerns, his ability to resolve client issues, and his knowledge and experience.  Frank passed away on August 27th, 2021, at the age of 87.  He will truly be missed and Berenz Tax Inc. will continue his legacy of helping clients with their tax and accounting needs.
BDS LLC is not a division of Berenz Tax Inc. rather it operated under its own business entity of Business Development Services, LLC.